< Back to Assessing and Verifying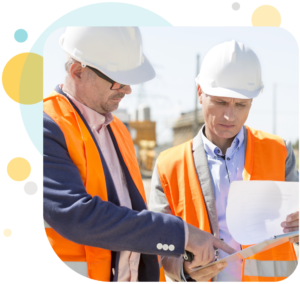 Course Overview
Online course
Completion time within 6 months
Become a qualified assessor
No previous experience required
Dedicated tutor support
Qualification regulated by Ofqual
No hidden fees and interest-free payment plans are available
Course Details
This qualification is delivered on our user-friendly online learning platform with tutor support, comprising of 3 units:

Understanding the principles and practices of assessment
Assess vocational skills, knowledge and understanding
Assess occupational competence in the work environment

Units 2 & 3 are completed through assessment evidence. You must have a qualified assessor and access to a minimum of 2 learners enrolled on regulated qualifications.

This qualification is ideal for those wanting to assess others as part of their business or for their company. This course will provide you with the knowledge, skills and understanding on how to assess, as well as underpinning the principles and practices of assessment.

It is important that you are occupationally competent in the field of expertise you wish to assess.

You must be at least 18 years of age to enrol on this course.

Expert witness:
You will need to provide a qualified assessor to act as an expert witness. The expert witness will need to observe you complete your observation portfolio and verify that your learners have been assessed fairly and consistently.

Course reading:
BBE Training supplies "Achieving your Assessment and Quality Assurance Units" by Ann Gravels as part of the course materials to help aid you with your research.

There are no specific entry requirements however you will need to have a good understanding of the English language and writing.

It is important that you are occupationally competent in the field of expertise you wish to assess.

You must be at least 18 years of age to enrol on this course.
Your Questions
With BBE it couldn't be easier!

Step 1.
Select the course you would like to enrol on and pay online via our online secure payment system.

Step 2.
You will then receive an email containing a registration link and password

Step 3.
Using that login, complete and return the registration paperwork along with your proof of ID and send it through to studentsupport@bbetraining.co.uk

Step 4.
Within 72 hours you will then receive another email containing your login details to our e-learning platform Moodle, all your tutor details and BBE learner support information.

Step 5.
Your tutor will then arrange your full induction to discuss your support needs and course study details.

You're now on your way to completing your next qualification!

All our online courses come with the offer of a payment plan if the value is over £199. With an initial deposit of only £99, why not take advantage of our interest-free payment today? You will find the payment plan breakdown for each individual course on the course page itself. Our public or open courses are required to be paid upfront.

• 121 Tutor support for all online courses
• Flexible course start dates to suit you
• Learning and development that fits in with your lifestyle and work commitments
• Interest-free payment plans are available for all courses
• Nationally accredited, locally delivered.
• Excellent awarding body audit reports
For more information about why to study with BBE and our background click here.


That all depends on what route you decide to take. Our clients that join our public courses or dedicated blended programs will gain their qualification at the end of the course. With online distance learning, it depends on the qualification being undertaken. Please click here for a guide of how long each of our courses should take.
What our customers say…
I would just like to say thank you to BBE for been very understanding of my situation with being deployed to the Falkland islands with the RAF. I have hit a few hurdles whilst trying to carry out the units mainly been communication and technical issues, but with Mary's help I have managed to over come most of these.
Thanks for all your help and patience with this course. I am hoping to book on to the CET soon, I would definitely come back to BBE.
Who are the awarding body?
Training Qualifications UK (TQUK) is the fastest growing Awarding Organisation across the UK. They accredit over 400 Centres worldwide and certificate over 100,000 Learners across 50 countries with a world-class reputation internationally recognised qualifications. Alongside private training providers like BBE we provide qualifications that meet the needs of learners and employers. Our flexible and responsive approach to qualification development means we can work with you to get the very best offer for your learners. BBE are proud to have been awarded TQUK's Diamond Approved Centre status.