< Back to CMI Management and Leadership Levels 3 & 4
---
Awarding Body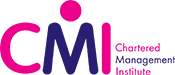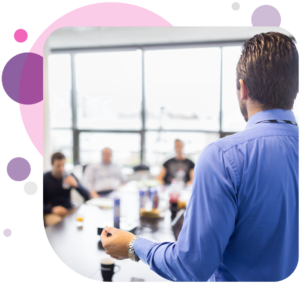 Course Overview
With dedicated support from your own tutor, access to CMI resources and full use of our online learning platform, this Level 4 Award is ideal for junior managers who want to develop their knowledge of the roles and responsibilities required in Management and Leadership by focusing on specific skills areas.
Course Options
Online learning
BBE has years of experience delivering high-quality, online and distance learning. All our online courses are delivered using the award-winning Moodle platform. Our learners have dedicated access to experienced tutors and a wealth of fully interactive, digital resources. BBE's online delivery model means clients have flexible start dates and can fit learning around their lifestyle and work commitments. Interest-free payment plans are available on all courses.
Online Course
Deposit of £199 plus 3 monthly payments of £107
Price: £199.00
Online Course
Single Payment (Full Payment)
Price:
Corporate/Blended learning
We deliver dedicated training programmes for many of our corporate clients throughout the UK. Our most effective way to deliver training can be tailored to your business needs with the date, location, and delivery model of your choosing. Call us on 03332 07 66 33 to see how we can help your business.
Blended Learning
Price: From £349
Get in touch to find out what we can do for you.
Course Details
Our Level 4 Award in Management and Leadership allows you to develop your knowledge of the roles and responsibilities required in Management and Leadership by focusing on specific skills areas. Certification can be achieved in three months and is fully supported under the expert guidance of a dedicated BBE tutor. Exclusively all BBE's learners gain access to BBE Training Zone powered by CMI's ManagementDirect.

This qualification is delivered via our online virtual e-learning platform. Our courses are designed to be convenient, intuitive and delivered as part of a holistic approach that is fully supported by the CMI. There is no requirement to attend any classroom-based training.

The Level 4 qualifications in Management and Leadership, designed for junior managers, are delivered to develop personal management capabilities, and grow professional management skills including decision-making, managing team dynamics and delegation capability. The qualification is suitable for team leaders, 1st line managers, junior managers, supervisors and shift managers.

Learners must complete at least one unit to a minimum of 6 credits to achieve this qualification. Full unit options are available upon request. Typical units include:
• 4001 Managerial Styles & Behaviours
• 4002 Managing Stakeholders Expectations
• 4004 Understanding Team Dynamics

There are no specific entry requirements for this qualification, but as a Learner you will ideally need to be working within an organisation or role where you can demonstrate skills and apply knowledge. Alternatively, you could draw on previous experience within an organisation or use an organisation you are familiar with.
Your Questions
With BBE it couldn't be easier!

Step 1.
Select the course you would like to enrol on and pay online via our online secure payment system.

Step 2.
You will then receive an email containing a registration link and password

Step 3.
Using that login, complete and return the registration paperwork along with your proof of ID and send it through to studentsupport@bbetraining.co.uk

Step 4.
Within 72 hours you will then receive another email containing your login details to our e-learning platform Moodle, all your tutor details and BBE learner support information.

Step 5.
Your tutor will then arrange your full induction to discuss your support needs and course study details.

You're now on your way to completing your next qualification!

All our online courses come with the offer of a payment plan if the value is over £199. With an initial deposit of only £199, why not take advantage of our interest-free payment today? You will find the payment plan breakdown for each individual course on the course page itself. Our public or open courses are required to be paid upfront.

• 121 Tutor support for all online courses
• Access to fully interactive online digital resources (including CMI's management Direct)
• Flexible course start dates to suit you
• Learning and development that fits in with your lifestyle and work commitments
• Interest-free payment plans are available for all courses
• Nationally accredited, locally delivered.
• Excellent awarding body audit reports
For more information about why to study with BBE and our background click here.


That all depends on what route you decide to take. Our clients that join our public courses or dedicated blended programs will gain their qualification at the end of the course. With online distance learning, it depends on the qualification being undertaken. Please click here for a guide of how long each of our courses should take.

The BBE Training E-Learning portal is a web-based learning platform that we have invested in to give our learners the best possible experience. Fully customised for BBE, its based on the award-winning Moodle software.

Learners can complete and upload or download and complete offline before uploading to their login area. All work is marked and assessed from within the learning platform with allowing tutors and learners to automatically notify each other when a process has been completed. It stores all communication centrally and is the system that allows learners to be able to work on any device by downloading the App.

What our customers say…
I would like to thank you for the certificate and the outstanding provision and training provided throughout the BBE course. I was worried about my ability to complete the course via distance learning but the support and guidance by my tutor and the BBE Team was invaluable and the qualification provided me with a much better understanding for teaching first aid.
The induction I felt was very valuable as my tutor gave some excellent insights as to what to expect throughout the course.
She guided me step by step through each Unit giving through explanations and examples. Which was very useful!
I feel her guidance and support will help me to achieve my qualification. I will look forward to working with my tutor whilst I complete my qualification. She has a lot of knowledge and experience, I certainly can learn a lot from her.
It was a pleasure to meet her.
Who are the awarding body?
The Chartered Management Institute (CMI) is an accredited professional institution for management based in the UK. Their corporate strategy is to create the better led and managed organisations by increasing the number and standard of professionally qualified managers. A CMI qualification delivered by BBE will help managers who want to sharpen their professional edge and enhance their effectiveness, membership offers access to qualifications, courses & mentoring. You can also achieve the ultimate management accolade, Chartered Manager status. Uniquely BBE provides unrivalled leaner support as every customer gains access CMI Management Direct.