< Back to AAT Accounting Qualifications
CPD Accounting and Finance Short Courses
Why choose this course:
Convenient and Flexible
Official Certification
Back to top
Course Overview
BBE Training offer a range of short online fully interactive courses that map exactly to each unit of any official AAT accredited qualification. Simply complete online and receive an auto marked certificate. All of our online short courses have been officially recognised as CPD courses. Designed by industry experts with AAT qualifications in mind you can complete a short focused course in any Accounting or Finance subject area as part of your continued professional development.
Gain access to exciting and flexible online learning content, and study where you like and when you like. All of our short courses are delivered online and are auto-marked, meaning that feedback is instant.
Our short, bite-sized CPD courses are interactive and are very engaging.
Benefits:
A great addition to your CV to show commitment in a chosen industry and beneficial for improving overall general knowledge
Study online with auto-marked assessments
This programme can be completed in your own time.
There are no entry requirements for our CPD Short Courses.
Only £145 per Unit
Simply select your chosen unit(s) and inform our team when returning your Registration documents – we will then enrol you on your Short Course within 48 hours!
| | |
| --- | --- |
| Level | Course Name |
| 2 | Bookkeeping Transactions |
| 2 | Bookkeeping Controls |
| 2 | Elements of Costing |
| 2 | Accounting Software |
| 2 | Work Effectively in Finance |
| 3 | Advanced Bookkeeping |
| 3 | Final Accounts Preparation |
| 3 | Management Accounting: Costing |
| 3 | Indirect Tax |
| 3 | Ethics for Accountants |
| 3 | Spreadsheets for Accounting |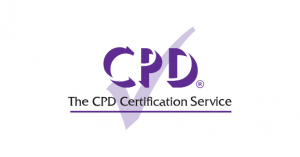 Close section

<

Back to top

Group Bookings

For group bookings we can offer discounts and a range of delivery premises located around the UK. If you would prefer us to come to you please let us know. We have experienced and knowledgeable staff located all over the UK giving you the choice of delivery that suits you!

If you are looking to book a group of delegates on to one of our online or distance learning courses please get in touch as we can ensure that the team can be grouped with the same tutor for the duration of their course. We can also offer discounts on multiple bookings

find out more Close section
Meet the BBE management team. As a professional training provider we are supported by a passionate and dedicated team at our Head Office in Irthlingborough managing a nationally based delivery team of tutors, assessors and moderators supporting learners wherever they live
Need help? Call our team on 03332 07 66 33 or email us at info@bbetraining.co.uk
Sophie Wills

As a great believer in giving excellent customer Service – Sophie enjoys managing the Student Support team for BBE.

Hayley Rose

Hayley Rose (Rosie) - enjoys managing the finances as our Citrus Group Assistant Finance Manager.

Phil Eddy

Being the process driven founding member of the team, Phil ensures that the quality of service is continuously recognised as excellent by all of our awarding organisations.

Clare Elliott

As the Lead Internal Verifier for BBE, Clare oversees the quality assurance across our entire portfolio, whilst also being a lead tutor on our Education & Training courses. With over 16 years' experience in training across a variety of industries, Clare's ensures that BBE maintains the highest standards of delivery to all of our clients.

Vicki Richardson

With over 10 years in the training industry, Vicki's core strength is identifying her client's requirements, analysing them and creating a tailored solution. With her bright and bubbly personality Vicki is keen to support the growth of BBE.
What our customers say...
Feedback is very important to us. Here are some of our customer's testimonials.
"The induction I felt was very valuable as my tutor gave some excellent insights as to what to expect throughout the course.She guided me step by step through each Unit giving through explanations and examples. Which was very useful!I feel her guidance and support will help me to achieve my qualification. I will look forward to working with my tutor whilst I complete my qualification. She has a lot of knowledge and experience, I certainly can learn a lot from her.It was a pleasure to meet her."

Kirstie
see more testimonials