< Back to AAT Accounting and Bookkeeping
---
Awarding Body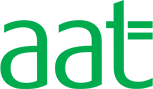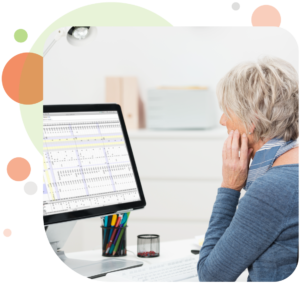 Course Overview
Discounted price as a result of the bundle! Individual price £1,440, bundle price £1,299!
Online courses
Completion time is flexible, each course usually completed within 6-8 months each
AAT qualifications are recognised by all UK chartered and certified accountancy bodies, and are widely sought after by employers
Dedicated tutor support
77% of students say AAT increased their earning potential
3 free exams if taken at our accredited centre!
Course Options
Online learning
Online Course
Deposit of £99 plus 10 monthly payments of £120
Price: £99.00
Online Course
Single Payment (Full Payment)
Price: £1,299.00
Course Details
The Level 3 Advanced Diploma in Accounting combine the best of online resources to help you learn with interactive and very engaging digital learning resources backed up with highly respected AAT qualified tutors that will ensure that you are ready to take your exams by working with you to complete mock assessments and give you detailed and critical feedback on each aspect of your work. We will work with you to ensure that you are fully prepared and confident when it comes to doing your actual AAT exams. You can also book your final exam directly with BBE here.

These qualifications are delivered on our user-friendly online learning platform with full tutor support. Your dedicated tutor will set you a mock assessment at the end of each unit, and provide you with specific feedback to help you develop and be fully prepared for the real exams.

You will first complete the Level 2 Foundation Certificate, followed by the Level 3 Advanced Diploma.

The Level 2 Foundation course comprises 5 units:

Bookkeeping transactions
Bookkeeping controls
Elements of costing
Work effectively in finance
Using accounting software

The Level 3 Advanced course comprises of 6 units:

Advanced bookkeeping
Final accounts preparation
Indirect tax
Management accounting: costing
Ethics for accountants
Spreadsheets for accounting

This package is perfect for anyone who wants to take a great step into accountancy qualifications, giving them a combination of basic foundations with the more advanced techniques. By the end of this package, you will have all of the tools and qualifications to become a complete accountant!

You must be at least 16 years of age to enrol on this course.

You must have significant practical accounting experience and a firm grasp of all the subject matters covered at the Foundation level.

You must be at least 19 years of age to enrol on this course.

Level 2 Foundation Assessment:
This course will be assessed by 7 online modules, followed by multiple mock assessments and 5 AAT computer-based exams at an accredited centre.
Your tutor will help you to decide when you are ready to take the AAT exams.

Level 3 Advanced Assessment:
This course will be assessed by 7 online modules, followed by multiple mock assessments and 5 AAT computer-based exams at an accredited centre.
Your tutor will help you to decide when you are ready to take the AAT exams.

Synoptic exam:
Synoptic assessment will ask students to apply knowledge and skills gained across the qualification in an integrated way, within a workplace context. Scenarios will change over time to ensure the validity of the assessment.
Be aware that Synoptic exams can only be taken on selected dates throughout the year. Contact us for further information on 03332 07 66 33.

AAT Skillcheck:
If you are unsure of which course is right for you, have look at the AAT Skillcheck. Here you will be able to complete a short online test to help you decide. After the test, it will recommend a suitable level for you to start with.

We advise that you have basic mathematical skills and IT literacy. You should also have a thorough understanding of double entry bookkeeping, the ledger, VAT and its associated terminology.

You must be at least 19 years of age to enrol on this course.
Your Questions
With BBE it couldn't be easier!

Step 1.
Select the course you would like to enrol on and pay online via our online secure payment system.

Step 2.
You will then receive an email containing a registration link and password

Step 3.
Using that login, complete and return the registration paperwork along with your proof of ID and send it through to studentsupport@bbetraining.co.uk

Step 4.
Within 72 hours you will then receive another email containing your login details to our e-learning platform Moodle, all your tutor details and BBE learner support information.

Step 5.
Your tutor will then arrange your full induction to discuss your support needs and course study details.

You're now on your way to completing your next qualification!

All our online courses come with the offer of a payment plan if the value is over £199. With an initial deposit of only £99, why not take advantage of our interest-free payment today? You will find the payment plan breakdown for each individual course on the course page itself. Our public or open courses are required to be paid upfront.

• 121 Tutor support for all online courses
• Access to fully interactive online digital resources (including CMI's ManagementDirect)
• Flexible course start dates to suit you
• Learning and development that fits in with your lifestyle and work commitments
• Interest-free payment plans are available for all courses
• Nationally accredited, locally delivered.
• Excellent awarding body audit reports
For more information about why to study with BBE and our background click here.


That all depends on what route you decide to take. Our clients that join our public courses or dedicated blended programs will gain their qualification at the end of the course. With online distance learning, it depends on the qualification being undertaken. Please click here for a guide of how long each of our courses should take.

The BBE Training E-Learning portal is a web-based learning platform that we have invested in to give our learners the best possible experience. Fully customised for BBE, its based on the award-winning Moodle software.

Learners can complete and upload or download and complete offline before uploading to their login area. All work is marked and assessed from within the learning platform with allowing tutors and learners to automatically notify each other when a process has been completed. It stores all communication centrally and is the system that allows learners to be able to work on any device by downloading the App.

What our customers say…
I was very happy with the assessment centre and the service provided by BBE Training. I was made to feel very welcome and the surroundings were perfect for sitting my assessment.
I really enjoyed the course, and think it will be a great help in my role as an in-house trainer, thanks to you and all the team at BBE for the great support!
Who are the awarding body?
AAT is the world's leading professional body for accounting professionals AAT work across the globe with around 130,000 members in more than 100 countries across 580 training providers like BBE. Their members are represented at every level of the finance and accounting world. All AAT qualifications are part of the Qualification Credit Framework (QCF) and they award around 80% of all vocational qualifications in accounting. An AAT qualification is a route to some of the most in-demand skills in the world and provides you with a professional status you can be proud of